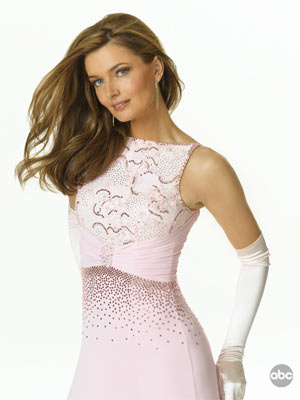 The only model I ever really cared about was Paulina Porizkova.
How does it feel to be one of the beautiful but stupid people?
Howard Stern likes to complain that just about every reality show rips off one of his ideas. In this case he's actually completely right. He's been asking beautiful women really easy questions for years. That doesn't mean it isn't still funny. Unfortunately, any show that has the line, "They'll never get to see the real Slavco!," I'm probably going to be watching.
Is making a too think girl spell emaciated cruel? Well, probably not when she think that it starts with an "A."
Unfortunately, for anyone looking for a tough competition one of the models, Daniel, seems to be about as intelligent as the rest of the contestants combined. The only way this thing comes down to the wire is if he has to let them smash him in the head with an anvil after every event he wins.
Nevertheless, it's good to see that Ben Stein is still milking that cameo in Ferris Buellar for all it's worth.