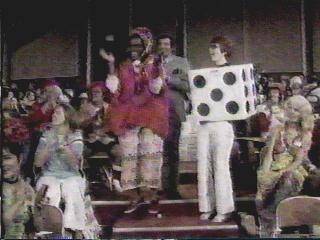 I'm not a particularly big fan of the corporatization of poker, and just one look at the way Commissioner Jeffrey Pollack dresses and carries himself and you know instantly that he's a corporation man through and through, but I have to applaud the World Series for outlawing the type of deal made by Bill Chen in the second round of the shootout event.
Chen had the chip lead with one other player left at his table and sold a piece of himself for the right to advance. Deals such as this are nothing new at the World Series of Poker. Amarillo Slim Preston made one in the 1972 Main Event with Puggy Pearson. Pearson didn't want either his family or the government to know about his gambling, and Preston got to go on the Tonight show for years and brag about his victory to Johnny Carson.
Furthermore, agreeing to chop prize money once the final table is down to three or four tables is a long and storied tradition. It's understandable that players don't want to flip coins for millions of dollars, but despite my love for some of the shadier sides of the game's history, I'd prefer that the future of the game rested with players like Daniel Negreanu, who refuses to make deals of any kind. Chen's deal was especially egregious, because it did not just affect the money payout; it affected who did or did not advance and perhaps the winner of a tournament. Imagine the Detroit Pistons meeting with the Cleveland Cavaliers before the overtime of this year's game five of the Eastern Conference Finals. Rasheed Wallace tells Lebron James that while he's sure the Cavs could probably eke by the Pistons, they both know that only Detroit would have a chance at beating the San Antonio Spurs. While it probably would have made for a more entertaining finale, exchanging cash for such a deal would have rocked the sport.
People probably don't hold poker to the same standard as they do major sports, but perhaps deals such as these are the reason. The new era's large fields definitely help keep big poker tournament's from tilt-like chip dumping nonsense, but players looking to reduce variance are still making final table deals and selling pieces of themselves like an internet IPO. Believe me I get it, but it's something that could blow up in the game's face. Last year's story should have been Jamie Gold dominates the World Series of Poker, wins $13 million dollars and calls his sick father to tell him his medical costs are covered, instead it was Jamie Gold won a lot of money and was sued by a guy who might have had a piece of him and eventually settled out of court.
If players would like to see poker follow the model of the PGA, where the best players vie for huge sums without putting up their own cash, these types of deals need to end.