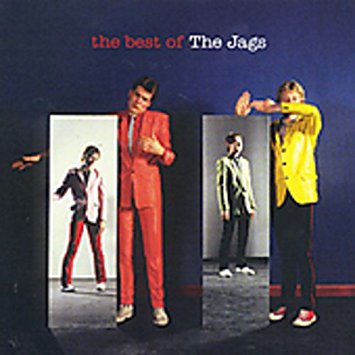 I think I'm at the point where my life has settled into enough failure that I'm going to start telling people that I meet wild, untrue stories that make me seem more interesting. I think I may go with the claim that I'm Nick Watkins the lead singer of the Jags.
I always thought Jags was a great name and their one hit "Back of My Hand" is without a doubt to Elvis Costello what the Knickerbockers "Lies" is to the Beatles, the perfect knock off.
I'm always in favor of stuff like this. If you can write a song that sounds like prime era Beatles and it's good – well, who doesn't wish the Beatles had recorded twice as many great songs?
It's also the greatest "sort of" misogynist song of all time, much more clever than the reprehensible "Under My Thumb"
When I tell people that I'm Nick Watkins – I will always insist that "I've got your number written on the back of my hand" refers to writing a girls phone number on your hand like in High School and that it in no way implies instead that I'm about to slap her in the face.