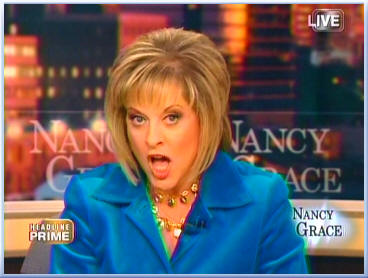 A teen couple took the news that her parents didn't approve of the relationship badly, killed the parents, a sibling, burned the house down, and then had sex to consummate the deed. This means that Larry Clark has another film to make and Nancy Grace's nipples are as hard as diamonds.
A woman Nancy was interviewing said that the teens had planned the act well in advance.
Nancy said, "I wouldn't call it that – I'd use the term premeditated!"
Uh, ok.