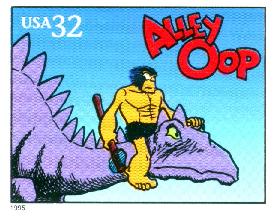 I have to admit that I was initially skeptical about Cavemen. Don't we really have to guard against advertisements creeping into our lonely moments of real entertainment? Did ESPN's Mike Golic really say that, "the fall show Cavemen will revive the sitcom on network TV" because he was actually inspired by the artistry of a unique comic voice or was it perhaps because both ESPN and ABC are owned by Disney? Or does ABC own Disney and ESPN?
Either way I'm proud to report that the fact that Cavemen was not premiered for critics had nothing to do with its quality and everything to do with the overwhelming grass roots anticipation of perhaps the biggest seismic event in comedy since Milton Berle first put on a dress.
Yes, Cavemen is fantastic. Here is a show that takes all our notions of modern angst, every bit of our acquired repression and sends it up the flagpole of comic inspiration to see who will salute. Not since Monty Python first killed a parrot; not since Sgt. Schultz first knew nothing; not since Lucy first annoyed the living hell out of Ricky and demanded some stage time at the Baba Riba or whatever club he ran, has the sound of a grateful nation all laughing as one been so self evident.
Cavemen takes all the hate and racism in the world and makes us all ashamed that we are not better people. Cavemen reinvents the notion of the four camera sitcom. Cavemen needs no laugh track because indeed the whole world laughs as one.
One can only hope that when the inevitable spin offs, and I counted at least 8 viable ones in the pilot alone, are announced that the key comedic talents of whoever those guys in a lot of make up and fake hair were can be kept together as one vital satiric unit. Please, let this team face up to the rigors of their eventual gargantuan fame long enough so that we thankful Americans, if not the entire world, can finally laugh as one loving peaceful harmonious unit. Indeed a cast like this has not been seen since the salad days of the Honeymooners!
Yes, Mike Golic, Cavemen has not only revitalized the moribund possibility for the future of the situation comedy, it has indeed made the world a better place as only the truly blessed gifts from above can. Yes, Cavemen has indeed sent us all finally back to the garden, forever!
Or, not.