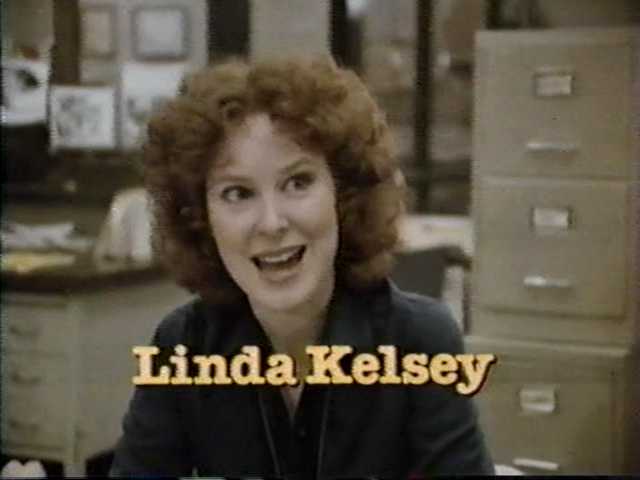 For some odd reason I've been downloading episodes of the show Lou Grant lately from iTunes. Eventually, I was like that Linda Kelsey sure is perky and cute, so I went over to imdb to see what else she had done, because I seemed to remember her from more than Lou Grant. She was also on that show Day by Day, which was supposed to be Family Ties II, but I'm sure I was too busy concentrating on a young Courtney Thorne Smith to ever notice Kelsey much there.
Eventually, I looked at the messages on her page and found the one below. So ask yourself after reading this and remember this woman hardly had an Elizabeth Taylor like career. If you were Linda Kelsey would you be charmed to be remembered or would you be hiring mountains of security?

My name is Cliff Williamson. I've been a fan of Linda Kelsey's since the first season of Lou Grant, and have collected copies of most of the television work she's done, as well as photos, scripts, memorabilia. and press and television interviews and articles. I've started a Yahoo! group, Linda Kelsey Online, at http://groups.yahoo.com/group/lindakelsey/ to provide a place on the Web where this material is available to other fans, as I'm aware how little there's been on the Internet about her career. I'm in the process of creating a complete videography, list of magazine and television interviews and articles, and other documentation, and will post updated copies of these on the site as well. I also started the group as a forum for fans to discuss her work (through email postings and/or online chat), and to share photos, news, files and links. If you're a fan, and thought you were the only one out there who still remembered her, I hope you'll check out the group.
Online chat? I like Linda Kelsey too, but if you ever find me in an internet Linda Kelsey chat room – PLEASE KILL ME