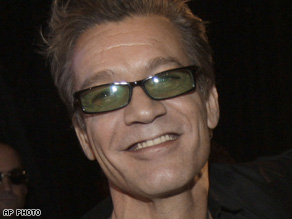 I don't know how, but I'd bet my savings account.
A broken water main in Studio City sent thousands of gallons of water flowing down Coldwater Canyon Avenue and into Eddie Van Halen's yard.
"The pool is buried in mud, the driveway gate is down and some major landscaping is going to be needed to restore the yard to its former self," Liszewski said.
Fire spokesman Cecil Manresa confirmed Van Halen's was the lone home affected by the water, and said sandbags placed around the house prevented any water from entering inside