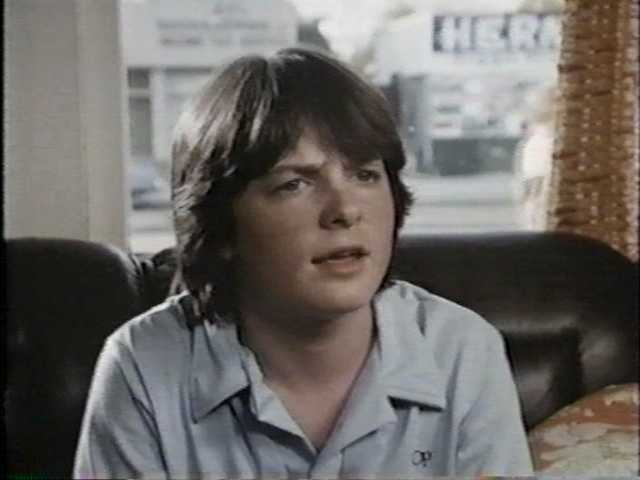 I've been unproductive of late. I need to get my shoulder scoped and I'm full of pain medication that isn't exactly doing it's job. So unable to do anything else, I've continued to download old episodes of Lou Grant from iTunes. It's a little heavy handed and Ed Asner is nowhere near as cranky and hilarious as he previously was on the Mary Tyler Moore show, but it's interesting to see them debate issues that are mostly still relevant today 30 years ago. It's a little hokey, because they always wind up covering two news stories that show both sides of the issue, but they meant well.
I love watching old reruns and finding big stars in some of their early small roles. I just watch an episode entitled Kids and in a magnificent 30 second performance there was a young Michael J Fox in one of his first American television appearances as a teen who was trying to sue a police officer for illegally searching him for drugs. Above is a shot from the episodes. Of course, it totally jars you out of the episode to see someone so familiar in some goofy role, but it's still fun.
I also found an episode that had been directed by my father's cousin, Harvey Laidman. He directed tons of 70s shows like the Waltons and most fun the Incredible Hulk. He told us that if his credit said Directed by Harvey S. Laidman it was a show worth watching, but if the credit left out the S that it was time to change the channel.