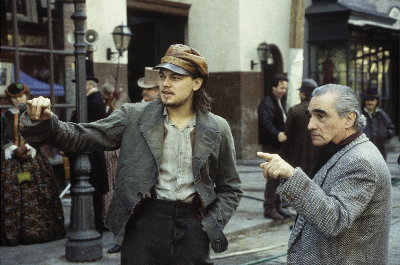 There are usually one or two actors in Hollywood that never have to risk doing a completely lame commercially corrupt movie. Tom Hanks has one of those spots, but he had to fight for it. Bosom Buddies, Bachelor Party, Turner & Hootch, playing the horrifically named Pep Streeback in Dragnet,  these are not usually the launching pads of a brilliant career, but Hanks was likely too talented to be denied.
Tom Hanks will never make an outright horrible low budget piece of trash again. It's just not possible. He'll be offered only the best scripts, the best directors, if there is a best key grip in the business he'll likely be working on a lot of Hanks vehicles. If he makes a lousy film ever again it will be because he believed in some young director with an art house sensibility and gave him some charity.
Tom Cruise had one of those careers almost from day one, and I'm not really quite sure how that happened. Cruise is a somewhat talented actor, although not epically so, but the last truly embarrassing project that he was in was Cocktail and even that made a decent chunk of money. Basically, he was a pretty blank slate for a ton of great directors to work with be they Stone, Spielberg, Coppela, Kubrick, Howard, Crowe or Reiner. And he somehow achieved all of this without anyone really having a slightest clue who he was and what he believed in. Then, in what was perhaps the insane business move of the century, he fired his publicist; the one who had ingeniously kept his mouth shut for years and replaced her with his sister leading to one of the quickest career meltdowns since Watergate. Tom has banked a ton of cash so hopefully we won't see him stoop too low to stay in the public eye.
Now Leonardo DiCaprio, there is a dude with a brain. Even before Titanic his looks offered him huge cash in opportunities and he decided to forego them and spread the word that he considered himself to be an "actor." It cost him some money up front but it'll pay off 100 times down the line. Why show off your looks when you can play junkies and homosexual poets?
After Titanic he could have had any role he wanted. If he wanted to play Katherine Hepburn somebody would have financed it, but he was smart enough to do almost nothing. Rather than putting his stamp on everything and making the world sick of the sight of him, he pulled somewhat of a Garbo and let demand build. If he's ever had a moment of crisis it was after the pre-hype for his return in The Beach, which couldn't live up to it, knocked him for a bit of a loop, but he regrouped did a Spielberg movie and became Martin Scorcese's successor to Robert DeNiro, which until Marty totally loses it remains the best gig in the world.
As an actor, he is quite possibly underrated if anything. He still looks younger than his years and he's so huge that it's impossible sometimes to let him slip into his characters. While this may limit his accolades, it's another aspect of the genius of his career. You almost never see DiCaprio unless it's in a movie. He's smart enough to make himself scarce so people are willing to pay just to get a glance at him. I have no idea how he does that in a time where you can't go a second without seeing Brad Pitt or George Clooney all over cable television. I dare you to find a better orchestrated career in the last 50 years of Hollywood.