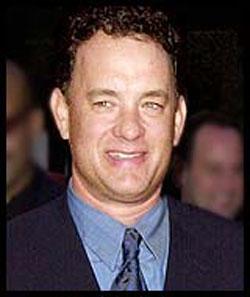 I just got an e mail from Tom – he addresses me as friend – oddly the return address was noreply@afi.com
Dude I supported you when you had to wear a dress I deserve your real email especially if your pimping my broke ass for 50 bucks!
Friend,I remember sitting in a theater when I was 13 years old watching 2001: A SPACE ODYSSEY, recently named again by AFI as one of the top 100 films of all time. For me, it was the most influential work of art I had ever seen.
Ever since then, I have believed in the life-changing power of film–its ability to inspire, to enlighten, to make you feel a part of something greater than yourself. And that is why I'm proud to serve as membership chair for AFI, our nation's leader in celebrating excellence in the art of film, television and digital media.
There is no better way to indulge your passion for film than through membership in AFI. For as little as $50, you can be part of a visionary organization committed to nurturing the filmmakers of tomorrow while maintaining our rich film heritage.