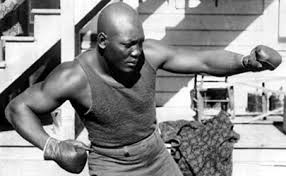 "The White House refused to indicate Monday whether President Obama will issue a posthumous pardon for Jack Johnson, the African-American boxing champion convicted in 1913 for dating a white woman."
Look, other than the year or so he spent in jail, Jack Johnson didn't give a fuck what the United States thought about him dating white women then and he doesn't give a fuck what they think now. Especially now, because he's dead!
Stop your campaigns to pardon Shoeless Joe Jackson too – because he's also dead and well, he was guilty.
I'm sure Galileo didn't much care when the Pope forgave him either. Official apologies mean nothing. History decides on its own.