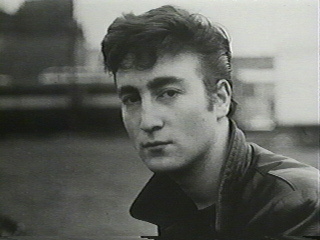 My favorite John Lennon vocals are the early ones with the killer bridges. The one's where you could tell that every night of his life he longed for the ultimate love to come and save him. I just finished Dave Marsh's new book The Beatles Second Album and as usual he sums it up far better than I ever could.
Previously I've written that, "As far as I'm concerned the greatest Rock lyric ever written is 'She loves you yeah, yeah, yeah!' and nothing else is even remotely close," but as good as I think I am somehow Marsh is always better.
"It's with this acknowledgement of love that 'yeah, yeah, yeah' erupts out of the 'wooo' so enthusiastically that you have to wonder what has left the Beatles so giddy. Merely the fact that someone else has fallen in love? I think, rather, that the Beatles never thought there was anything mere about falling in love."
Me either.