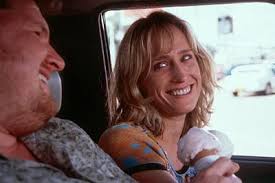 Was just rewatching one of my favorite movies "The Tao of Steve" and I looked up Greer Goodman the female love interest and co-writer to see if she had done some anything afterwards. She didn't do much, but in her bio it had the following:
Graduated from Hawken School in Chesterland, Ohio, June 1983, where she was a classmate of actress Molly Shannon.
I graduated from public school in Chesterland, Ohio June 1984, where I was a classmate of no super cool chicks who dug smart guys.
"Hawken strives to develop the character, mind, and body of its students to the highest degree possible. This development comes from exploration, analysis, and practice across a broad range of human thought and endeavor extending from the humanities, arts, mathematics, and science to athletics and community service. Through this process Hawken provides its students with perspective: kinship with the past, a grasp of the present, and responsibility toward the future."
See I just wanted to skate by as by far the smartest person in my school, and sleep in half of the school year. I was doing zero striving in high school. Damn, they always said that it would catch up to me.
Then again maybe her character in that movie was a unicorn and doesn't really exist, so think of all the money I saved my parents.