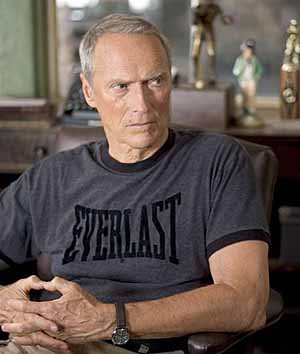 Clint Eastwood today announced plans to star and direct in "Not without My Daughter!"
After being told by his doctor that he has 15 minutes to live, Clint finds out that the Yakuza has kidnapped his daughter. Tearing himself away from his respirator Clint must defeat forty trained Yakuza ninjas who have plotted to use his daughter to create a new race of superhumans.
The film's script was written by Paul Haggis. Lindsey Lohan is reported to be signed up as Clint's love interest.
Clint will also direct a Japanese version, which tells the same story from the point of view of the main Yakuza warlord.