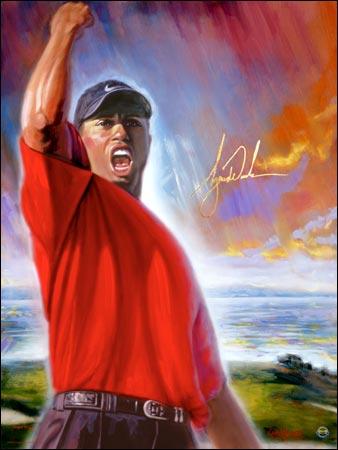 I earlier posited that Tiger Woods showed he was human in round three of the US Open but after reading the following on ESPN.com – I was wrong he is a terminator – sick.
Hank Haney, Woods' swing coach, said Wednesday that the world's No. 1-ranked golfer defied his doctor's advice and even predicted he'd win the Open.
"The week of Memorial [two weeks before the Open], I thought there was no chance he could play," Haney said in a telephone interview from his home in Texas. "The doctors told him he needed to be on crutches for three weeks and then three more weeks of inactivity, and then you start rehabbing.
"But Tiger looked the guy in the eye and said, 'I'm playing in the U.S. Open and I'm going to win.' Then he started putting on his shoes and told me we're going to go practice. It's just incredible."