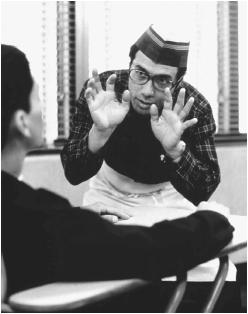 I'm a sucker for these things, especially the end credits where they tell you how successful the kids, who had been on their way to death or jail have become in real life. I was just watching this type of sequence at the end of the Sam Jackson movie Coach Carter, and yet I couldn't help thinking to myself how cool it would be to have a movie like that where they list 10 kids who became great men, but then just once the last entry would be:
Calvin Hayes – Point Guard – Caught stealing dildos at Irv's Porn Emporium. Shanked in San Quentin.
You know they'd just omit that entry. You can't save everybody.