Posted on
November 8th, 2009
by keithcrime //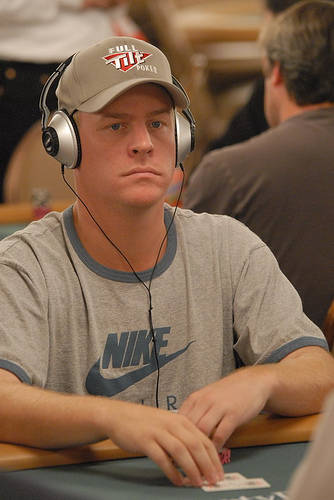 Erick Lindgren was just overheard saying, "If Phil makes this last to the 10 a.m. football games, I'm gonna kill him."
Lindgren is commenting now about Phil Ivey's seemingly Herculean patience. Lindgren is impressed at Ivey's occasional steals to survive, but others like the super arrogant Barry Greenstein are less moved.
Here's a tweet from Greenstein
"Phil is dying a slow death. Down to 11 big blinds. He needs to pick up a good hand and double up."
I'm not a Greenstein fan. Despite his charity donations, he has all the ego of Hellmuth minus the humor. When I was at the 2007 WSOP, Barry pulled up late and abandoned his expensive car at the valet refusing to identify himself. Barry was seemingly appalled that the valet didn't know who he was, rushed off claiming he was a big star and would be right back –  leaving me to tell the valet who the hell he was.
Everyone is rooting for Ivey and wants him to get chips. It would certainly be entertaining, but Phil's barely hanging on right now.
The final table has now lasted as many hand as it took to get down to two players last year and there are still seven left. Lindgren said that he expects fireworks once Ivey is finally vanquished.