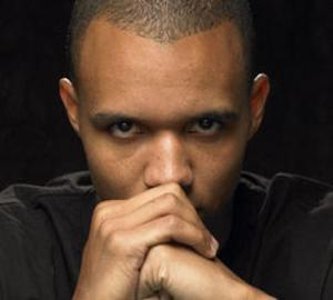 Phil is the short stack again with around 10 million chips after losing a coin flip against previous short stack Joe Cada. Cada's 4's held up against Ivey's A8 despite the fact that Ivey loves to boast that he's "good at these." Had Ivey won he would have been fairly comfortable for the first time with 22 million. Had the WSOP been run by the NBA's David Stern, you know that Ivey wins that hand!
Cada was down to just over 2 million after he made a questionable call against Jeff Shulman with AJ after Shulman moved all in with AK. On the next hand,  Eric Buchman tried to steal Cada's blind with 5c 4c. The crippled Cada was forced to call with J 4, and was probably amazed to find himself a big favorite. After winning that hand and the coin flip against Ivey, Cada moved back from the panic zone to a relatively more comfortable although still weak 12 million chips.
Cada just won another pot and is now up to 19 million. This could be a huge comeback if he keeps climbing.
Eric Buchman   45950000 
Steven Begleiter   44450000 
Darvin Moon   37300000
Antoine Saout   27475000  
Joseph Cada  18750000   
Jeff Shulman   13400000  
Phil Ivey   8225000