Posted on
January 13th, 2010
by keithcrime //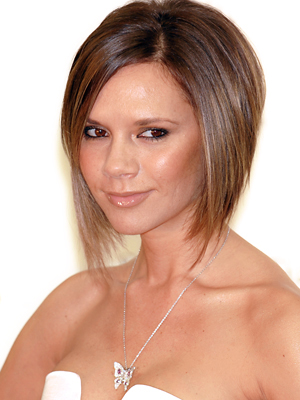 What in hell did Victoria Beckham do to her face?
I hate to say this, but if they show you romping around with your three Down's Syndrome siblings – it's pretty obvious that you're going to Hollywood.
I'm rooting for the bored, pissed off Rivers Cuomo look alike – wonder if they'll even show him. It would be funnier if that actually was Rivers Cuomo, who definitely wouldn't have auditioned as an unknown, but now as a joke I wouldn't put it past him.
Victoria says "really, really" a really, really lot. Maybe she still thinks she's singing the Spice girls first hit single, Wannabe "I tell you what I want, what I really, really want".
The Italian guy  who made it and his friends look like they are going to celebrate by going on a wilding.
"There were 20 of you in there and all of them were horrible" nice
Uh, oh – apparently the Rivers look alike pisses off Kara.
Has anyone ever danced in their audition and made it to Hollywood?
Anime girl – is the winner of the delusional award so far – I wonder how many vocal coaches out there just lie to their students – poor girl
Guy that sang the doo wop version of All My Loving – Awesome!
Uh, oh Rivers is going to go down in flames – pre audition anger is never a good sign.
Wow, Rivers is almost booted before he even starts singing.
I actually liked him – Kara is tearing him a new ass – "You've got really bad energy"
Simon: I would have said yes
I love Simon – he'd put through Hitler if he could sing.
Biggest dick in American Idol history – I wish he'd made it through.
Can someone please give Posh a biscuit – she looks famished
Tyler with the two broken wrists was as nice as Rivers was rude and he can sing better. He has style too.
I was underwhelmed by the Berklee student that Kara and company were frothing over – the one who sang Alicia Keys and Kara wanted to appoint the winner today.
Wow, they actually had me convinced with the intro that the waitress could sing. Oh, well – at least they filmed her ass for five minutes as if they were one of those gonzo porn producers that star in their own videos.
The guy that drives Codzilla does have the best job in the world.
Alzheimers!!! Another guaranteed golden ticket! Apparently, everyone with sick relatives can really sing.
"Be assertive tell Simon to shut up" "Simon shut up — please" funny
American Idol – still loves Asian bashing!
Cancer survivor – wow, I wonder …
Posh has now said "Really" a "Really, really, really" lot
I feel sorry for all the people whose relatives have ailments that can't sing and were hoping to still get on tv – they had no chance.