Posted on
November 16th, 2009
by keithcrime //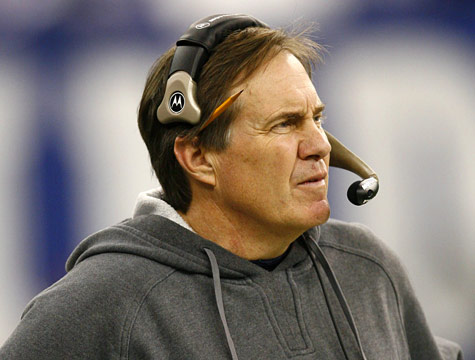 Sportswriters get to be the ultimate Monday morning quarterbacks. If Bill Belichick makes his first down and beats the Colts last night, he's a ballsy genius. He didn't so he's an arrogant fool.
In reality, it's just a risk management math problem and results shouldn't matter just whether he made the right decision.
Belichick simply had to compare the odds of his team getting a first down to the odds of his team stopping Peyton Manning after a punt. If the odds of getting a first down are higher, then he made the right decision. Normally, I'd punt, but given the course of the game, it's obvious that you'd rather rely on your offense there than your defense.
I saw some stats that said that the Pats were about 65-70% to convert. To me it seems like a toss up. So in a toss up why not go with the side of the ball you feel more comfortable on?
Nevertheless, the world only cares about results. Even if Belichick could provide detailed analysis proving that the odds were better to go for it on 4th and 2. It didn't work and to 99% of the world that's all that matters.
It's like blaming Warren Buffet for not foreseeing the 9-11 attacks effects on the stock market – it's completely unfair, but people love to complain.