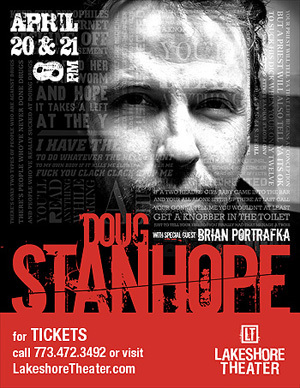 Doug spent his first 20 minutes tonight berating me for my eventual writing of this post. While he argued that he disliked such posters for their negative comments, I know that in reality my worshipful praise creeps him out ten times as much.
He accurately berated my inability to get your vs. you're right, and I was happier than I'd been at any time in the past three months.
He's truly wonderful to his fans no matter how much they may scare him to the nub of his soul.
The truth is I know the rule for your vs. you're, but I'm "your/you're" dyslexic I always get them wrong.
It's ok, I have at least 1500 things more wrong with my life to worry about.