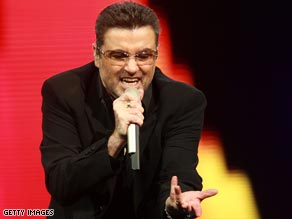 LONDON, England (CNN) — Pop star George Michael was cautioned by police in London after being arrested in public toilets on suspicion of possessing drugs, the UK's Press Association reported.
Stupid Coppers – Been there, Done that. George Michael's public bathroom vice is not drugs!
Can't he and Larry Craig just get together, have dinner, and get a room?