Posted on
September 18th, 2007
by keithcrime //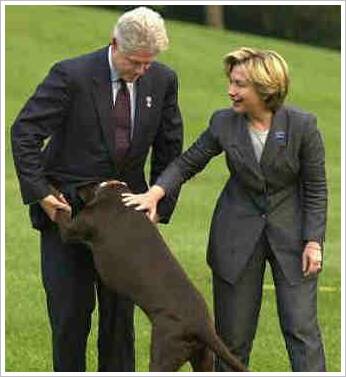 I've already made it known that I support Dennis Haysbert for President in '08.
But since he doesn't appear to be running and I'm too lazy and broke to start a Draft Dennis campaign, I guess I'm pulling for Hillary. 
Do I admire Hillary? Well not really. In my aged cynicism, I've decided that politicians are a lot like baseball players who use steroids, you need to be corrupt to survive.
My biggest issue with Bill, was that his political savvy outweighed his convictions, he blew with the wind, and Hillary for her part is 100X the political animal that Bill was.
The last politician that anyone could get even somewhat romantic about seems to have been Robert Kennedy in 1968 and of course he was shot for him passion.
I used to think that Hillary was unelectable. As much as right wingers hated Bill, Hillary drove them 10 times as crazy. But face it the Republicans have given up on this Presidential election. They appear to have realized that 2009-2012 is fated to be a mess and have decided to hope that they can get someone to be the next Jimmy Carter. Someone to mess things up even more so they can bring someone back, put the hammer down and start the next dynasty. And you thought I was the cynical one.
So why Hillary? Entertainment factor. Like I've said, no one is going to please me so I'm just rooting for something interesting, and to me there is nothing as interesting as Bill Clinton as the country's initial First Gentleman.
I have no idea what that will be like, but I bet it will be fun. Will he give the traditional tea parties? Will he be hitting on the wives of foreign heads of state? What happens when he's caught diddling the White House party planner? There's just never been anything in history the equivalent of the former leader of the free world in such a smile and greet position.
It should be endlessly amusing.