Posted on
July 13th, 2009
by keithcrime //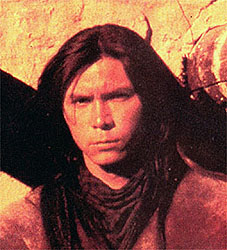 Lou Diamond Phillips failed in his epic attempt to be the first person to ever win both I'm a Celebrity Get Me out of Here and the World Series of Poker main event. Lou finished 186th out of over 6,000 who paid the $10,000 entry fee and won $36,626. Nice job Lou, maybe Young Guns 3 is right around the corner!
 I swear on Michael Jackson's crypt that the above was written before I saw the Young Guns 3D joke in last night's Entourage premiere – which was kind of boring except for Jamie Lynn Siegler taking a bubble bath with Turtle, which could lead to a new porn genre – hot girls ugly guys – wait on second thought that's 90% of porn right now.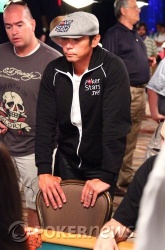 Lou Diamond Phillips Eliminated
On the last hand of the night, Lou Diamond Phillips was all in before the flop with pocket kings against two player – both with pocket aces.
The board couldn't bring any help for Phillips, eliminating him from the tournament and the two players holding aces split the pot.