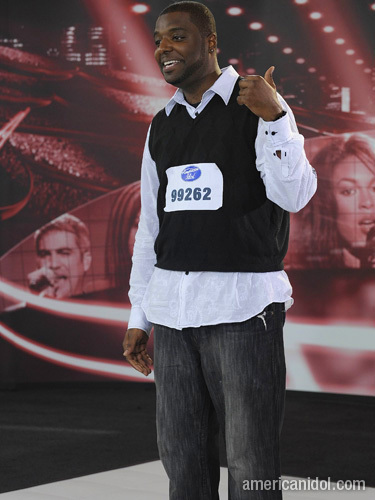 He was everything an American Idol performance should be and never is. He took a song by a white emo type group and subtly emoted it into a joint worthy of Marvin Gaye, without a singly glory note or fake emotion. It was bad enough that he finished one out of the money to make it to the top twelve, but then they didn't even invite him onto the wildcard show.
The show was so fixed this year. The judges raves all made it through and then they got to pick four more artists that they like. I dig what Adam Lambert does in a showy Freddie Mercury, David Bowie way, but no other contestant had the groove and feel of Joyner and he was the only contestant besides Adam that reworked a song instead of doing a Karaoke imitation.
How he wasn't asked to come back for the wild card is a crime. Should I care about other things in my life more? Obviously but Ju'Not – dude you had it going on and you got screwed!