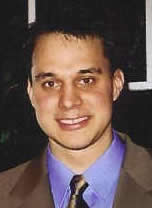 Here's what Wikipedia had to say about Rudy Giuliani's incredibly incompetent campaign manager Michael DuHaime:
At age 32, he is one of the youngest people to manage a campaign for the Presidency.
The National Journal's Hotline called Giuliani's pick "The Get of the Week" stating that, "He is unknown outside Washington and Republican circles; you can't Google his picture. Inside the Beltway, he is a rising star and a political natural."
I've never read the National Journal, but that item makes Neville Chamberlain's appeasement of Adolf Hitler look prescient. Yes, congratulations Mike, you have just run the worst Presidential Campaign in the history of the United States! You took the Republican front runner had him disappear from view and bet his entire political future on the Florida primary. An innovative strategy, which would have worked a lot better if Rudy had managed to finish better than third in the land of Sunshine, Senoirs, and intolerance.
What now Mike? How about taking over as U2's manager. With your talent, I'm guessing you can have them opening up for Loverboy at a hotel lounge in Daytona by the time Spring Break comes around. Why not offer your skills to Oprah and get her show moved to a public access station in Tampa. Maybe the Knicks need someone to replace Isaiah Thomas as their next incredibly incompetent GM.
Thanks to you, Rudy Giuliani can now say that 9-11 is no longer the worst disaster he's ever presided over!