Posted on
August 6th, 2009
by keithcrime //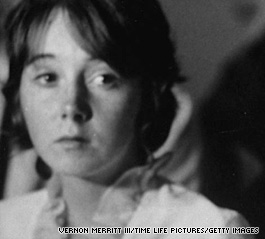 You probably all know about my dread/fascination with the Manson crew – if not check out these:
http://www.bradlaidman.com/?p=259
http://www.bradlaidman.com/uncategorized/crazy-charlie-still-americas-favorite-mass-murderer/
California passed a law banning people from interviewing Crazy Charlie anymore, so there's been little news on that front since Axl Rose recorded one of Chuck's songs on The Spaghetti Incident.
It's the 40th anniversary of their crimes and they now seem to be everywhere –
Squeaky Fromme was just released!
http://www.cnn.com/2009/CRIME/08/05/squeaky.fromme.release/index.html
It's always amazes me that two people tried to kill Gerald Ford – the guy never seemed to have enough of a personality to merit it.
John Waters just wrote a five part essay about his friendship with Leslie Van Houten for the Huffington Post
http://www.huffingtonpost.com/john-waters/leslie-van-houten-a-frien_b_246953.html
Susan Atkins has been in the news for seeking a compassionate release because she has brain cancer and partial paralysis.
The ol' clan is getting up there in age. Oprah better hurry and get them all in a pay per view live reunion show. You cringe, but if it were possible, someone would do it and it would make a zillion dollars.