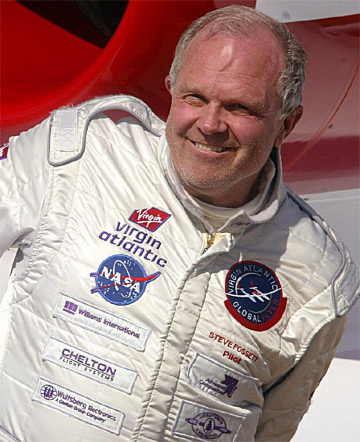 The wife of missing adventurer Steve Fossett has asked a court to declare him dead.
I'm for this because I declared him dead on September 7th
http://bradlaidman.com/uncategorized/stop-looking-for-steve-fossett/
and again on September 13th
http://bradlaidman.com/uncategorized/update-idiotic-search-for-fossett-continues/
I assure you that I take no joy in Mr. Fossett's death.
Oddly, the whole snafu did probably extend his life since his body probably expired about three months ago and his date of death is still to be decided by a court.
Look at this wiki life line
Amelia Mary Earhart (24 July 1897 – missing 2 July 1937, declared deceased 5 January 1939)
So is she considered to have died at 39 or 41? Nevertheless, it seems like a great way to go to Heaven with a young body and claim to be old and the same time.
Now, if Steve could eventually return it would make a great movie especially if Mrs. Fossett had moved on already.
It would be like a real life Castaway, which I find to be inferior to the inane, but similarly themed James Garner, Doris Day vehicle Move Over Darling where Doris shows up the day Jim is declaring her legally dead and marrying another woman.