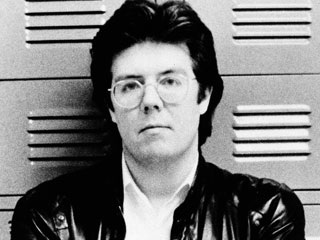 The man who chronicled my teen years – gone. I guess when you disappear from view you're only heard from again when you die. I should write a long detailed article on his Molly Ringwald trilogy, Ferris Buellar's Day Off, and my own personal favorite the Pretty in Pink re-write Some Kind of Wonderful, but I'm actually too stunned.
If you were of my generation, bright, offbeat, insecure — John Hughes was there to understand you and put you up on the screen and declare your worthiness. If not, he was probably just the guy who made Home Alone and some other funny teen movies.
I think I had my first sort of real date going to see Pretty in Pink. God bless you John Hughes. I hope you enjoyed all of your Home Alone money. Anyone born between 1963-1967 weeps hard for you tonight.
Ray Davies in Come Dancing: Part of my childhood died, just died.