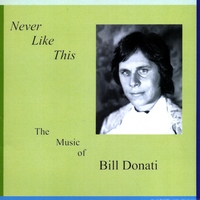 Got a letter from Bill Donati, a musician and a writer, who praised my work and gave me some advice. He was so nice that I bought his book and his CD, even though I'm slowly but steadily going broke. Thanks, Bill. So far it sounds pretty Beatlesque and you know I'll buy anything Beatlesque, cuz those guy aren't together anymore.
Here's the link for his album
He also wrote what sounds like a cool book on Errol Flynn.
My Days With Errol Flynn: The Autobiography of Stuntman Buster Wiles
Have a book published by someone? Want to give me some advice? Yes, I'll purchase your work. Well, as long as it's not about either Geography or The Grateful Dead.
Thanks again Bill, looking forward to finding out that Errol wasn't a Nazi Spy like Charles Higham charged in Errol Flynn: The Untold Story!