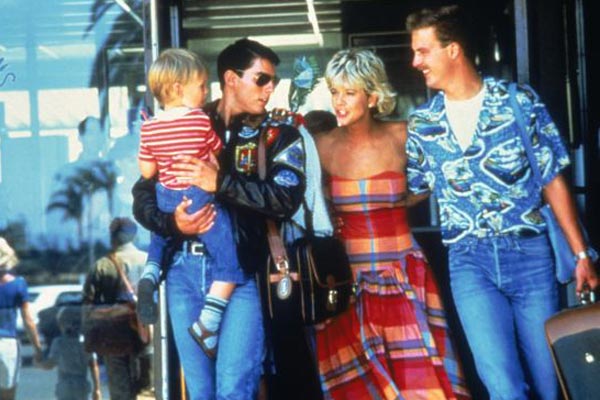 My Personal Meg Ryan Rankings
1.) Carole – Top Gun
Goose's Highly Sexed Wife. Enthusiastic Public Displays of Affection. Deeply in Love.
Carole: Hey Goose you big stud!
Goose: That's me, honey.
Carole: Take me to bed or lose me forever.
Goose: Show me the way home, honey!
2. Kathleen Kelly – You've Got Mail
Pretty, kind, romantic, a little too self proud, but worth the effort.
3. Sally – When Harry Met Sally
Quirky, neurotic, romantic, wide eyed – extremely high maintenance. Worth the effort if you an survive it.
4. Maggie – Addicted to Love
Paranoid, angry, but sexy. If she'll settle for loser Matthew Broderick maybe she'll settle for me.
5. Alice – When a Man Loves a Woman –
I'm almost positive I saw this movie, but I couldn't even begin to tell you its plot
6. Kate – French Kiss
I think I remember being happy for her at the end
7. Sydney – DOA
Young and peppy. I think she runs through this in her pajamas. Probably be a lot higher if I had seen it less than 17 years ago.
Bad Meg
1. Annie – Sleepless in Seattle
I remember nothing good about her other than her recognition that life with Tom Hanks was worth acting crazy over
2. Pam Courson – The Doors
Not likable at all and in all likelihood nothing like the real life person she set out to portray. Her tirade over Jim Morrison destroying her duck is the nadir of her career.
You killed my duck!