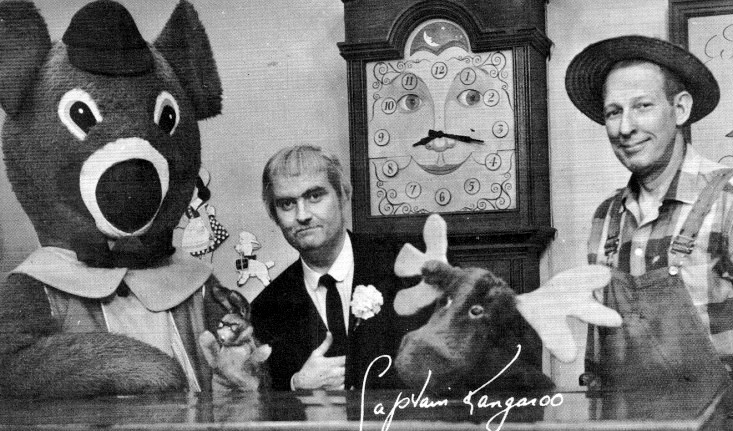 Here's how random my thought processes can be when I'm suitable relaxed and watching TV. The Quick and the Dead is on AMC. I always thought this was a strange movie.
1. Unreal cast given the fact that Sharon Stone is the ostensible star. Gene Hackman, Russell Crowe, and Leonardo Dicaprio – the only way to get that cast together now would be to have a sequel to Titanic. Maybe, after Leo sunk away from that billboard that saved Kate Winslet's life he was in turn saved by a member of the lost race of Atlantis, where they can cure the effects of severely cold water and make you into a master of the sea. Gene Hackman could be the tyrannical leader of Atlantis and Russell would be the rebel leader, who needs to bring the popular cute new citizen into his fold. (As for the end of Titanic, where Leo tells Kate that she'll live to be old enough to throw away expensive Jewelry and make babies, I found it hard to believe. I once took a jet ski onto Lake Tahoe in the middle of summer. I fell off and was immediately so cold that my chest collapsed and I could hardly breathe. It was so cold that I could barely move and I was actually scared for my life. No way is Leo coming up with romantic speeches about reproduction. I would have been like bitch get off of MY raft. I guess I'm no Jack Dawson, but then I've been burned by love before.)
2. Gene Hackman made a big deal about how he didn't want to do the eventual Oscar winning Unforgiven because he didn't want to be in any more sadistic violent Westerns. So he of course follows it up with this purely sadistic violent western, playing pretty much the most purely sadistic character of all time. Nice.
3. They marketed this thing like Sharon Stone was going to redefine the Western by playing the first true female Western action hero. She doesn't come close. She looks silly smoking Clint's cigarillos and her character is really a fragile woman. Now, I understand that the point of the movie is whether she loses her womanly humanity by gaining revenge on Hackman. To the movie her fragility is noble and worth saving, which is of course a load of steaming crap. They should have let her be every bit as violent as the boys like they sort of advertised.
4. Stone has meaningless sex with DiCaprio's character, which shows you what a star she was thought to be back then, but since her true match in the movie is Crowe, and the 21 year old DiCaprio looks to be about 16, it remains a truly creepy moment. Sure, had the sexes been reversed I'd have no problem and maybe that was the point, but I still find it creepy.
Which gets me to my actual topic. I saw that Leo was once almost thrown off of Romper Room for misbehaving and it made me remember all the incredibly low tech children's shows that I grew up on.
If you think porn is bad, you should watch some children's television today. Really, which came first the ADD children or the in your face mania of their television shows. Pee-Wee's playhouse was manic, but at least it was manic with creativity. The stuff they have on now is in your face flash with a buy tickets to my Summer Tour message. Hey, look at us we're building franchises.
There's huge money in children's entertainment. Parents spend a god awful amount of cash on ways to keep their kids amused and out of their hair, and every three years there is a whole new market to sell the same stuff too.
Now I was as ADD as they come. If I'm alone in a room for thirty seconds without a book or something, I become suicidal, but at least the entertainment I grew up on was relaxed and low key. If I had grown up on this modern stuff, I would still be running around like the hopped up on speed Beavis when he had a bunch of sugar and became Cornholio. Mr. Rogers, Captain Kangaroo, whatever chick they had running Romper Room that year, always spoke calmly and softly. They bespoke a message of "Hey, it's gonna be alright; the world is a wonderful place!"
I'm really sick of parents protesting something to protect their kids. Why don't they try raising them for a change? Turn off the television, curtail the video games and make them read something for a change. Stop blaming the world because your kids are monsters that you can't control. You let them become that way, deal with it. Stop ruining the adult fun for everyone else. There would have been plenty of people in the world without your brood. God help us all when the hopped up six-year old I saw renting Terminator 2 is running the world. I agree with the threat, it's just that it's not my responsibility and all these parental protesters should be spending that time on their own kids. If you want to protest something, protest bad parenting. The only thing kids learn these days is how to censor things. "Just say no" should have been a slogan aimed at parents.
Back to the relaxed and calm.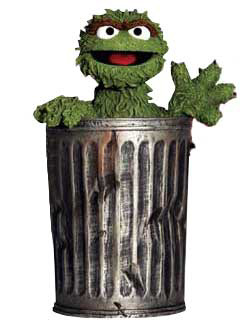 There was of course Sesame Street which must have had an 80 share. I can't be funnier about Sesame Street than Dave Chappelle, but I will say this. Oscar wasn't a homeless dude. His trash can was supposed to be decked out with tons of cool stuff. He had a swimming pool in that motherfucker! He was just an irritated, cranky dude and god bless him for that. Oscar was sort of the Han Solo of Sesame Street, someone to poke a little fun at the whole sunshine and lollypops of the show's worldview. Now the world is totally reversed. Everyone is cynical and we make fun of the cheery optimists. This may be partly my fault. Maybe we just all enjoyed Oscar a little too much. 
It's pretty easy to make fun of Mr. Roger's Neighborhood, but God bless that guy. He was a true hero. You won't find me saying word one against Fred Rogers and it's any child's loss not to have been alive to have been raised with his help. It takes guts to live that square and we're all the better for it.
Those were PBS and in my day they were practically required viewing.
Captain Kangaroo was sort of the Today show for kids. It was definitely the era of find a non-threatening adult and give him some puppets. One puppet was Mr. Bunny Rabbit and he was this demented silent dude who was always dropping ping pong balls over people and having a good laugh at life. See my problem with today's children's television isn't Mr. Bunny Rabbit, it's giving Mr. Bunny Rabbit his own show. Five minutes of day of demented chaos is enough for any kid.
By the way whoever turned Kangaroo's dancing bear into Conan Obrian's Masturbating Bear is one of the greatest most demented geniuses of all time and deserves his own statue.
Kukla, Fran and Ollie was more puppets. One of the puppets was a dragon, which was pretty cool, and I think the other guy was a gay French man, my memory isn't so good on this show.
Romper Room was basically a televised kindergarten class. Barney, with a woman, instead of a man in a really bad dinosaur outfit, minus the inanity of the songs it took 30 seconds to write. Really, I'll say it again. Stop trying to ban gang bang footage and start banning Barney. The world will become a lot better place.