Posted on
August 29th, 2007
by keithcrime //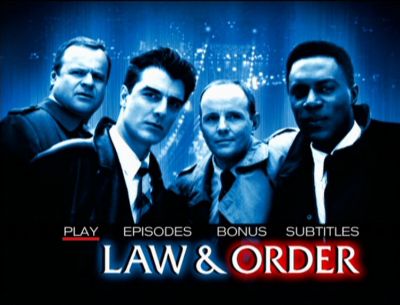 Law and Order has been on for so long and each episode has so many roles, it would probably be impossible for them not to reuse an actor from time to time. It got me wondering what actor played the most different roles on the show and amazingly it was in the imdb trivia section. I'm bummed that someone else thought of it, but then again if not I wouldn't have an answer.
Congratulations to Edward D. Murphy with 12 unique characters in the Law and Order universe.
The Serpent's Tooth (19 March 1991) – Foreman 
Sisters of Mercy (3 March 1992) – Medic 
Jurisdiction (3 March 1993) – CSU Tech Wheeler 
The Pursuit of Happiness (1 December 1993) – Matson 
Family Values (12 October 1994) – Mike Quinn 
Switch (17 May 1995) – Sgt. Jeff DePaul 
Blood Libel (3 January 1996) – CSU Tech Bailey 
Corruption (30 October 1996) – Lieutenant 
Mad Dog (4 April 1997) – Parole Board Member 
Monster (20 May 1998) – Duncan 
Refuge: Part 1 (26 May 1999) – CSU Tech Murphy 
Mother's Milk (9 February 2000) – Prospective Male Juror
My favorite example of this on a show though is Harry Morgan on M*A*S*H who appeared as Maj. Gen. Bartford Hamilton Steele – an insane guy who tangled with Hawkeye and tried to court marshal him. Morgan then took a demotion and appeared as Col. Sherman T. Potter in 176 episodes and well, … let's try not to think of After-M*A*S*H.
Here's another good one Florence Henderson guest starred on the Love Boat 9 times. Slut!