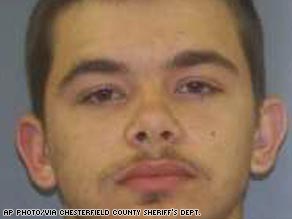 A teen accused of plotting to blow up his high school told police that he wanted to die, go to heaven and kill Jesus, federal authorities said Tuesday.
"He said death was better than life," Craig Townsend said. "He told the sheriff he wanted to die and go to heaven and once he got there, he wanted to kill Jesus."
Here's my problem with that plan – If you believe in both Jesus and the afterlife – wouldn't you think it would be pretty foolish to take on the prince of peace on his home turf? I doubt that when Jesus heard that this kid was after him that he lost very much sleep.