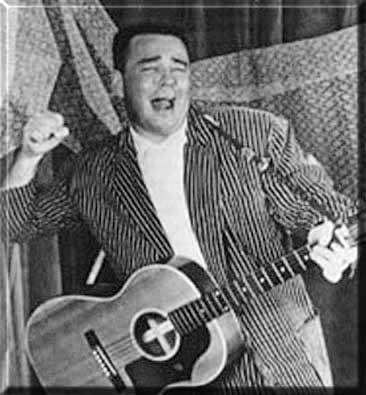 http://www.bigboppermovie.com/
I hate to mock any artists, especially ones who like vintage 50's music, but …
Buddy Holly, Richie Valens and the Big Bopper all died together in a plane crash in 1959. When La Bamba, the film about Valens, followed the Buddy Holly story there were a lot of jokes about making it a trilogy with the Bopper's tale, because basically the Valens movie, although it was pretty good, was basically pushing the bounds of logic as it was.
Hey, the Bopper was a nice guy, but really he doesn't deserve much more than maybe a short magazine article. Chantilly Lace is a cool song, but it was basically a novelty item. Losing the dude was sad, but it was hardly a loss of Lennon-like proportions.
It would be akin to making a movie about Jimmy Nicol, the guy who played on a tour with the Beatles when Ringo had his tonsils out. Then again, I'd go see that movie. Shh, don't tell anyone; it was my idea! Is www.jimmynicolthemovie.com taken?
Best of love to the bopper, but hey make a movie about Eddie Cochran or Gene Vincent first. Then one about Jerry Lee that is actually menacing and well done. Then the Jackie Wilson story. Then one about Dion. Right before you get to Pat Boone – that's when it's time for the Bopper!