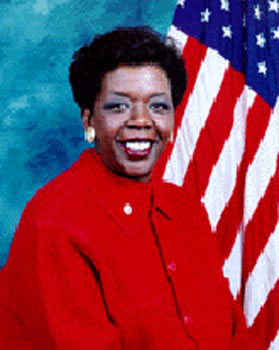 Just spent the week loitering in Cleveland and noticed this bit of inanity.
A representative died and they will have to pay size money to replace her for a term of practically nothing during which time the new electee won't even vote.
Replacing Tubbs Jones could cost $5.5M
August 23, 2008 15:03 EDT
CLEVELAND (AP) — The tab to elect someone to replace the late U.S. Rep. Stephanie Tubbs Jones will likely cost Ohio taxpayers between $4 million and $5.5 million.
Yet the person elected in the 11th Congressional District will only serve out the final two months of her term and probably won't even cast a ballot this year in the House.
The Cuyahoga County Board of Elections would most likely have to stage both a primary and a general election, each costing up to $2.75 million, to replace Tubbs Jones. She died suddenly Wednesday evening after suffering a brain hemorrhage caused by a ruptured aneurysm.
Tubbs Jones' term expires at the end of December. A replacement probably would not be elected until November.
It is unlikely that a replacement would even vote on legislation this year, since no House balloting is scheduled after Sept. 26.