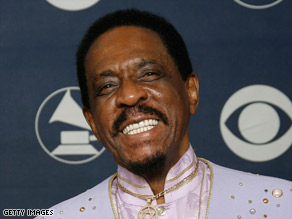 Rocket 88 – Jackie Brenston, with His Delta Cats
So Jazz is trains and Rock and Roll is cars, which adds credence to the notion that this was the first rocker ever.
From what I've read Ike Turner wrote this and then Sam Phillips credited it to Jackie Brenston. See now if Ike had beat up Sam, who could have blamed him?
Hey, that piano intro sounds a hell of a lot like what Little Richard played on Lucille, too. No wonder Ike had so much rage.