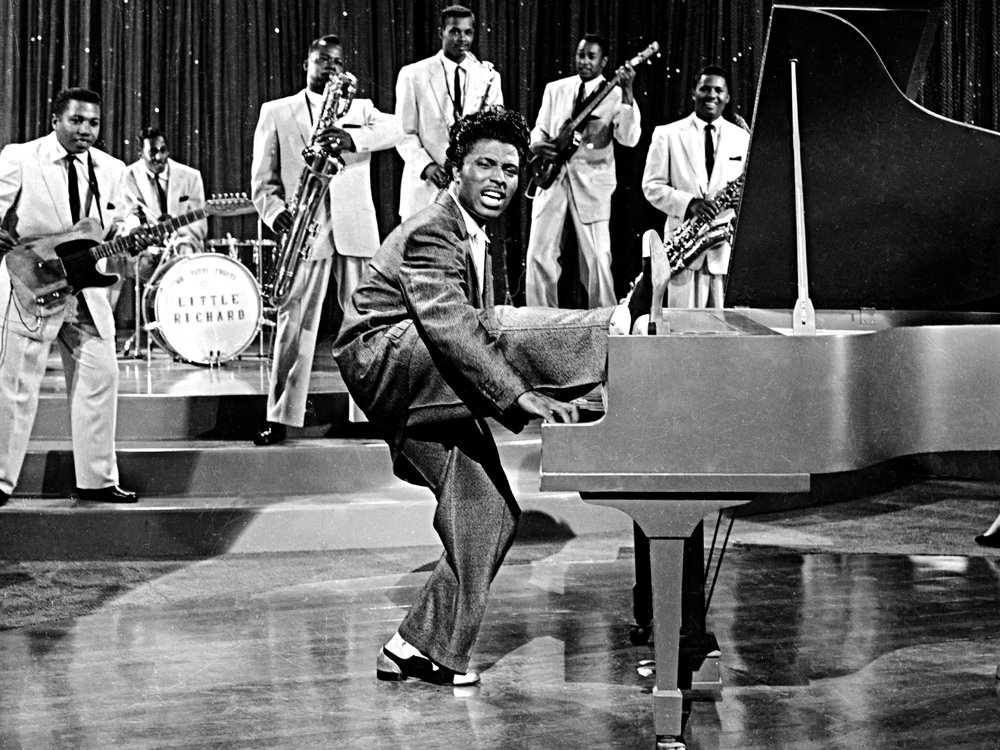 I can't believe that I've never seen this before – it is so mind blowingly awesome that I feel honored just to be in its presence.
One of the coolest things I've ever read was a commentary on Elvis' performance in the Million Dollar Quartet recordings. Elvis was talking about how much he loved seeing Jackie Wilson do "Hound Dog" and started imitating Jackie Wilson, which was essentially a white guy singing like a black guy singing like a white guy singing like a black guy.
This clip is Little Richard inducting Otis Redding into the Rock and Roll Hall of Fame.
Little Richard never has to do anything to be entertaining than wander the streets – that guy's life has not been boring a single day and won't be even after he dies.
But I didn't know Richard was capable of this. He doesn't get respect at times because most of his music has him doing a lot of screaming and there is none of that here.
Otis Redding started out recording songs imitating Little Richard 99.9999%. They were great imitations, but eventually Otis' voice and style of singing changed.
Here is Little Richard imitating Otis Redding who started out his career imitating Little Richard.
He says he hasn't sung like this in 30 years which makes the fact that his Otis Redding imitation is without a doubt a 1000 on a scale of 1-10!
Damn that plane ride that made him give up Rock and Roll.
Pretty much anyone who saw him live says their was no equal.